Congratulations to the 13 recipients of our inaugural PIPE-AME Excellence in Interprofessional Teaching Awards: Brook Calton, MD, MHS, Kristi Chambers, RN, MS, CNS, Pei Chen, MD, Zlatan Coralic, PharmD, Cathi Dennehy, PharmD, FCSHP, Antonio Gomez, MD, Katherine Gruenberg, PharmD, MAEd, BCPS, Janet Huang, PharmD, Todd James, MD, Kai Kennedy PT, DPT, Lisa Mihaly, RN, MS, FNP, Scott Steiger, MD, and Anna Strewler, MS, AGPCNP-BC. We honor your exceptional teaching and commitment to learners across the health professions
**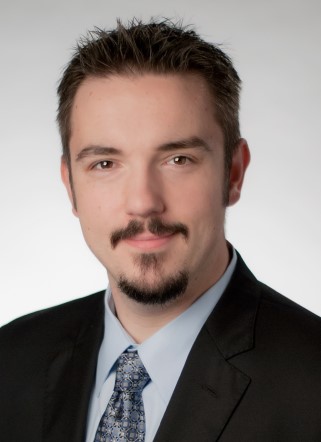 Coralic, who is an emergency medicine clinical pharmacist in the Medical Center and holds joint appointments in Departments of Clinical Pharmacy and Emergency Medicine, was "surprised and very thankful" to receive the award. "All of the people who nominated me and that I've worked with over the years, they're the ones who helped me get this award – I am very thankful for people I get to work with every day," he said.
His nominators enthuse: "He is a consummate professional in all aspects. Zlatan is a phenomenal resource in the emergency department, and is a highly regarded educator by EM and Pharmacy residents, rotating medical students, faculty, and nurses. He's a calming, competent, reliable and responsible presence in the most dire resuscitation scenarios."
In the emergency department (ED), teamwork and knowledge-sharing are critical to saving lives. "It's a unique area of practice because we get to work very, very closely with our nursing and physician colleagues, and we are often at the bedside," said Coralic. "We're assisting with many aspects of medication use in the ED. We help with consultations, resuscitations, dispensing, and clinical questions, not only with the ED team, but also with admitting teams, who may have questions about the patients in the ED."
Coralic developed his interest in emergency medicine when he was a pharmacy resident at UCSF in 2008. Noticing that there was no clinical pharmacy program in the ED, he pitched the idea and created a pilot program. Its subsequent success led to his creation of a formal pharmacy residency rotation. Additionally, Zlatan also created an elective rotation for EM residents, perhaps the first in the country, where a clinical pharmacist precepts a physician on a rotation in the ED. For two to four weeks, a physician does everything a pharmacist does, to understand the cascade of events from ordering medication, catching errors, dispensing, safe administration, and monitoring. This creates a robust interprofessional environment, with nursing, physician, and pharmacist colleagues working closely together and sharing ideas.
Of teaching students and residents, Coralic said, "As much as I've taught anybody, I've learned back just as much. For example, I may teach a resident about nuances of a medication regimen while they teach me about uncertainty involved in diagnostics. This is complementary knowledge sharing. It's a very organic environment."
The power of the ED's teamwork came to the forefront in organizing for COVID-19 earlier this year in anticipation of the surge that was expected at that time. "The multidisciplinary effort really was tested during COVID and it worked out really well, especially because of the rapport that we had built with one another over the past decade."
**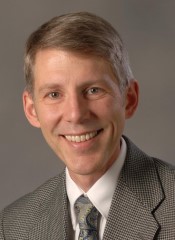 In support of his nomination, his nominators highlight Todd James, MD as a "true IPC champion" who has taught many Core Principles of Interprofessional Practice course sessions and teaches interprofessional competencies regardless of whether he is teaching an interprofessional or uniprofessional learner audience. They praise his enthusiasm and how he "creates a safe space for students to share, listens carefully to their responses, and responds with warmth, compassion, and sincerity."
James is a geriatrician who recognizes the complex needs of older adults who require coordinated care. "Patients should be able to access a team at whatever entry point they want to. There is a historical hierarchy as to how medical care works, but that doesn't serve the interests of many patients," said James. "Interprofessional education for instance is something that happens about, with, and from other health professionals. That's taking in a worldview that isn't just my own and my profession's, but rather the view that can come from many different opinions, trainings, and expertise."
He is interested in how the different health sciences programs are preparing students to better understand the other professions. "It also is humbling, in a very good way, for everyone involved in teams, because we sit among many stars of achievement, and we really want to access all of those achievements for the work that we do," said James.
Sharing the same language is key when interprofessional students come together for the first time. "We learned pretty quickly that the different health professions have different vocabularies. They're not right or wrong, they're just different and sometimes it's important to call that out to help with communication," he said.
This communications piece has also been critical to his work in developing a geriatrics emergency department initiative. James said, "One of the key things about the program is that it's not what actually happens in the emergency department, but how that encounter is going to be connected to all the rest of the health system, and the community. If we screen in older adults in the ED for certain things, how do we connect that individual to the resources and evaluations and possibilities for positive impact that are going to happen elsewhere? We're going to rely on multiple health professionals and we'll have to talk their language."
James is thrilled by the interprofessional honor. He said, "I think to call out the effort and the work helps bring it in front of other people and to see what's possible. A lot of our new answers are going to be because we're working together."